Burger Wars 2018



The 3rd annual Burger Wars campaign returns this April, 2018. If you wish to be a participating restaurant, give us a shout!
Burger Wars 2017!

8141 Burgers sold.
$8661 raised.
The Big Scoop in Middleton is the WINNER of Burger Wars 2017! They won Most Outstanding Burger based on your votes!
The Capitol Pub came in 2nd and The Old Orchard Inn came in 3rd. Most Burgers Sold was The Port Pub!
The 2016 Burger Wars winner, based on votes that have come in the Old Orchard Inn for their Sriracha Burger!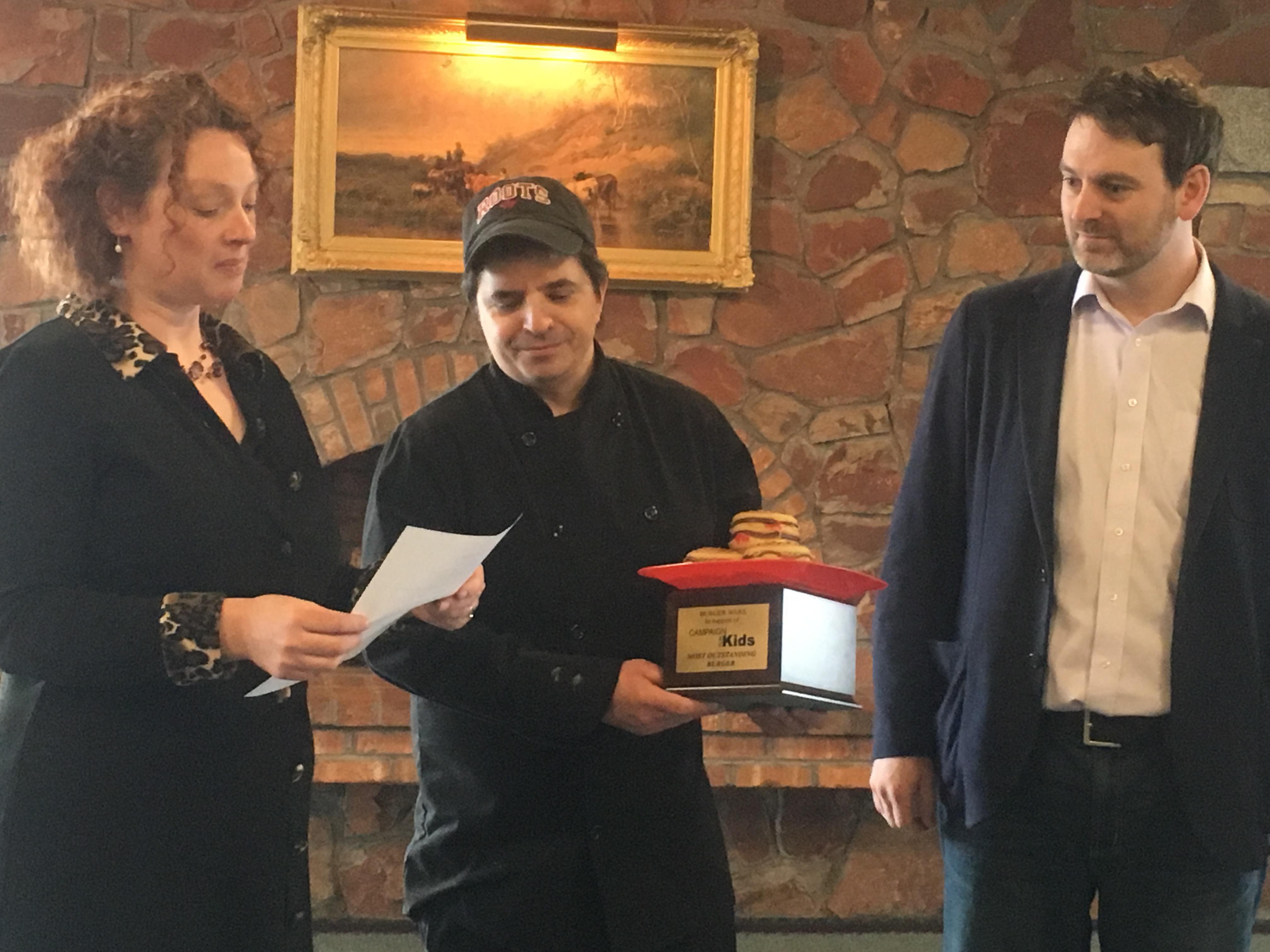 Campaign for Kids Board members Andy Forse and Laura Churchill Duke present chef Joe Gillis from the Old Orchard Inn with the trophy for the 2016 winner burger in Burger Wars[/caption]Campaign for Kids Board members Andy Forse and Laura Churchill Duke present chef Joe Gillis from the Old Orchard Inn with the trophy for the 2016 winner burger in Burger Wars
Catch us in the News