Burger Wars is a great way to support our local restaurants, and share the love with our local children in need.
For the month of April we invite restaurants in the Valley to participate in a burger frenzy to find out who has the best burger in town!
Restaurants put a feature burger on their menu for the month April. During the month, burger lovers visit as many of the featured restaurants as possible and rate every burger they eat!
For every featured burger sold at one of our participating restaurants, $1 is donated to Campaign for Kids to help raise funds for financially disadvantaged children in Kings County.
2023 Results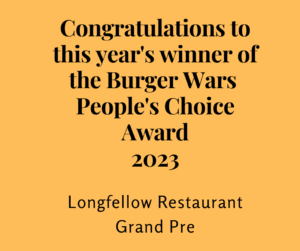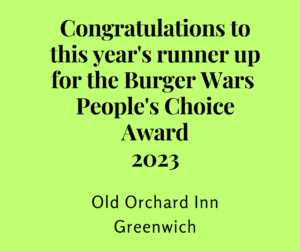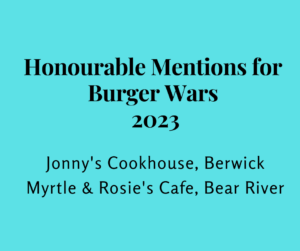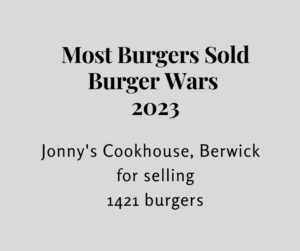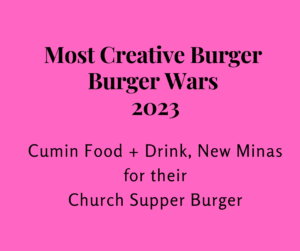 Quick Links
Restaurant descriptions and map
Thank you to our Burger Wars Sponsors!
How Voting Works
Every time you eat a burger, click on the link on this website to be taken to the rating survey. Click on the burger you ate, and rate it out of 7. Enter your contact information and you will have the chance to win lots of great prizes! At the end of the month, we take all the scores in the database, take out all the restaurant names, and send the spreadsheet to two local high school math teachers. They statistically analyze the data, using several tests, taking into consideration sample size. Based on their analysis, the people's choice award is selected! In our minds, everyone is a winner!